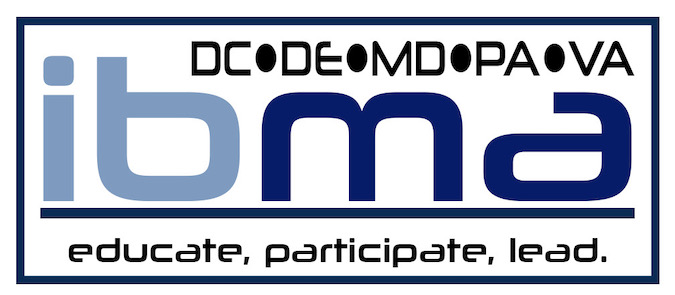 IBMA Student Excellence Awards: 2022
IBMA Student Excellence Award in the amount of $500.00 was granted to at least one student enrolled in a PYP or MYP Programme, and $1,000 to at least one student enrolled in a DP or CP Programme. The Student Excellence Award guidelines are here. The winners for 2022 are:
Career Programme: Menen Ebrahim, Mount Vernon High School (VA) (Berkeley McHugh, IB Coordinator)

Menen is a diligent, tenacious, compassionate IB CP candidate. She extends herself in many ways--both to in the community and for herself. She has volunteered with political groups, which demonstrates a commitment to working towards a better future for the community. She also shares her art in various ways to help others both in medical organizations and with the elderly. Another way she has chosen to extend herself is her choice of language to study: Japanese! She went a new route to open herself to a new culture and language in a unique way. Her Reflective Project truly demonstrates her growth, through her writing and her reflections.

Menen is a success story all around. Due to her own consistent effort and willingness to reach outside of her comfort zone, she has grown stronger and more capable both academically and personally.

Diploma Programme - Eleanor Hawkins, Washington International School (DC) (James Bourke, IB Coordinator)

Eleanor is an International Baccalaureate Diploma Candidate at Washington International School. She is passionate about predictive software machine learning and disability advocacy, drawing from her own experience with an undiagnosed disease. She has been working with Children's National on a project called PACTD (Predictive Algorithms for Connective Tissue Disorders), which predicts the risk of connective tissue disorders using multivariable logistic regression. Additionally, she has pursued several independent projects involving the diagnostic detection of Marfan, Loeys-Dietz, and Ehlers-Danlos Syndrome, as well as coding an assortment of new medical devices in CAD driven by her own patient experience.

Eleanor also volunteers for Best Buddies, a non-profit dedicated to the inclusion of individuals with Intellectual Developmental Disabilities (IDDs). Notable achievements within the organization include serving as a Best Buddies Ambassadors speech coach, participating in the DC and Virginia leadership cohort, recently joining the Young Leaders Council, and chairing the Team Recruitment Committee for the 2022 Friendship Walk. Eleanor is also active in her school community, serving as a student leader for the Honor Council and founding three separate clubs including Future Medical Professionals, Best Buddies Promoter, and Safe Food For All.

In her free time, Eleanor enjoys playing soccer and the baritone saxophone, as well as spending time with friends. In the future, she hopes to continue her passion for predictive medicine by studying biomedical engineering.

Diploma Programme - Lauryn Mills, Annandale High School (VA) (Linda Bradshaw, IB Coordinator)

Lauryn Mills is a graduating senior at Annandale High School.

Over her years at Annandale High School, she engaged in many extracurricular and academic activities. Since her freshman year she has competed in Track and Field on the Varsity level both at her high school and in club. Her events are the 400, 200, and 100 – and she also competes in the 4x100 and 4x400 relays.

She has also been a writing tutor and a workshop coordinator at her school's writing center. She's played the cello for 7 years and has participated in multiple chamber groups. Later, she became more involved in leadership and became the junior vice president and the senior class president. She also joined her school's Equity Team as the College Assistance Lead. Additionally, she is the founder of her non-profit organization Girls Steps to Success which supplies young women in Northern Virginia and Haiti with femine supplies.

Currently she is an intern at Howard University College of Medicine and is conducting HIV research. She will be attending Brown University in the fall with a concentration in neuroscience.

Middle Years Programme: Marium Gulzar, Glasgow Middle School (VA) (Nonye Oladimeji, IB Coordinator)

Marium Gulzar (she/her) is a 6th grader at Glasgow Middle School. She is from Pakistan but was born and raised in Alexandria, Virginia. She has been in the IB program ever since third grade and has always had a great passion for learning. Recently Marium has developed an interest in coding and decided to join her school's coding program where she won the award for "Best Designed Website." Marium is also part of a journalism class where she helps write articles for her school's newspaper, the Panther Post.

In 5th grade, Marium decided to take action against a growing problem in our society: homelessness. She and a small group of other students collected items such as: food, clothing, toiletries, and then donated these items to shelters near them. Then, they also educated their class as well as their community about the problem.

In her free time, Marium enjoys binge-watching some of her favorite shows, painting, baking, and making jewelry.

Middle Years Programme: Melanie Jones, Edison High School (VA) (Corinne Nuttall, IB Coordinator)

Melanie Jones is a 10th grader at Edison High School. She has been in the IB Learner's Program since the beginning of middle school. Through IB, Melanie has completed the MYP personal project. She utilized her independent learning and research skills to further refine her approaches to learning. Additionally, Melanie is heavily involved in her community. She has volunteered at a small business bookstore during the holiday season. She was an Election Page Officer at her local voting precinct during the November election. She also continues to volunteer at her former elementary school.

Melanie is also largely involved in her school community. She currently serves as Class President. She is truly passionate about leadership and service positions. Through the position, Melanie has helped plan and coordinate various successful fundraisers and events for her class. She is also presently a member of the Student Ambassadors Program, and she continuously cultivates meaningful relationships with new and current students. At Student Ambassadors she has gotten to meet many new students, give them tours, plan events, collaborate in groups, improve her communication skills, and most importantly take an active role in representing her school community. Furthermore, she helps manage her school's Baseball team.

Outside of school, Melanie has been a part of a competitive dance team since she was 8 years old. She has competed at numerous regional and national competitions alongside her teammates. Through being a part of her competitive team, she has had leadership roles throughout several seasons.

Primary Years Programme: TJ Lau, College Gardens Elementary School (Michael L Dushel, IB Coordinator)


TJ is a fifth grader from College Gardens ES. He lives in a family of five and is the oldest of three boys. Therefore, he understands that he will always be the role model of his two little brothers – although he always finds unique ways to have fun with them. TJ has a big heart. From a young age, he has been exposed to various activities in helping others in need, including visiting a nursing home to play piano, read books, and play games with the elders. However, due to COVID, the in-person visits now are no longer permitted. To continue to bring some warmth to the nursing home residents, TJ helps in organizing, collecting, and delivering individual care packages to the nursing home residents. "Being able to bring smiles to others brings me true joy and happiness in life," says TJ.

TJ loves to help. Being caring was TJ's thing to do; it is also the IB profile that he exemplifies the most. TJ can't wait to help out and organize more service learning projects to gain more experience and learn more about the meaning of caring.