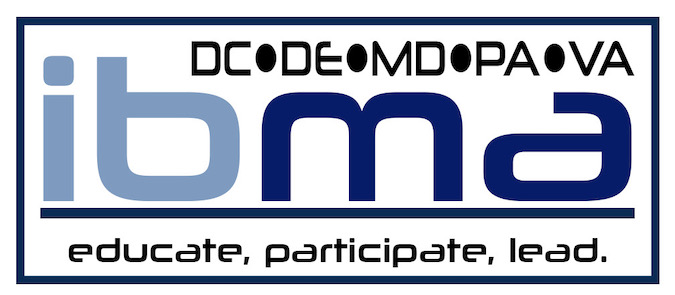 IBMA Student Excellence Awards: 2021
IBMA Student Excellence Award in the amount of $500.00 was granted to one student enrolled in a PYP or MYP Programme, and $1,000 to one student enrolled in a DP or CP Programme. The Student Excellence Award guidelines are here. The winners for 2021 are:
Career Programme: Nathaniel Schindler, Plymouth Whitemarsh High School (PA) (Rebecca Duffy, IB Coordinator)

Nate Schindler is a student in the inaugural IB class at Plymouth Whitemarsh High School. Through IB, he has taken leadership roles in their service-learning project, working with their local Environmental Advisory Council to facilitate a partnership. He has also spearheaded a "Green Week" initiative at his school. This week-long celebration of Earth Day consisted of numerous activities aimed to educate students and encourage them to exhibit eco-conscious behavior. Some of these activities included a QR code scavenger hunt encouraging recycling, a "Go Green" unity walk, and an art sculpture on to which students can write their environmental goals.

Nate is also heavily involved in many extracurricular programs and is currently serving as president of both DECA and Mock Trial for his school. In the spring, he plays varsity tennis and participates in the school's theater program.

Nate is also a Co-Founder of The Pesto Brothers, a non-profit organization that sells homemade pesto. The proceeds of which are donated to his local neighborhood food bank, helping to feed families in need.

Diploma Programme - Cecilia Russell, District of Columbia International School (Jesse Nickelson, IB Coordinator)

Cecilia is a 2021 high school graduate from Washington, DC and an International Baccalaureate (IB) Diploma Candidate. STEM is one of her greatest passions, and she volunteers as a mentor at Capitol City Robotics, an organization that provides an environment for young children to excel in STEM. She has also served as Build Team Captain on her high school's robotics team, helping to create a pipeline of STEM education for a diverse group of students from elementary to high school. With a group of friends living all over the country, she worked to co-found the 455 Project, an organization that aims to provide free, personalized mentorship and guidance to students considering post-secondary plans. She traveled to Nanjing, China in the Summer of 2019 with the State Department's NSLI-Y scholarship to study Mandarin, and hopes to continue learning about Chinese language and culture in the future.

Cecilia enjoys playing the piano and guitar in her free time and has played in several musical ensembles, including a rock band, jazz ensemble, and musical theatre pit bands. She also enjoys jogging, cooking, and spending time with friends. In the fall, Cecilia will be attending Yale University, where she hopes to study Mechanical Engineering and Mandarin.

Middle Years Programme: Misha Speede, Glasgow Middle School (Dr. Nonye Oladimeji, IB Coordinator)

Misha Speede is an 8th Grader and has been in the AAP and IB Learners Program since the third grade. In the early months of the COVID-19 pandemic, she participated in an all-girls coding competition and wrote the code for a community-based app that locates local essential supplies and connects people who need help with young citizens who can offer assistance during the Pandemic. This app won first place in the regional DMV competition, was Misha's second regional coding win, and third coding prize.

Misha mentored younger girls in coding technologies and taught them how to plan, design, code, and test apps. She emphasized teamwork, collaboration, and winning product pitches before large audiences.

As a 7th grade Chamber Orchestra violinist, Misha started an after-school orchestra ensemble and recruited all selected players for a live audience performance orchestra. During the pandemic, Misha brought the group together in an outdoor amphitheater venue to continue practicing in socially distanced gatherings with masks. Misha adapted the Ensemble to the changing social dynamics of COVID-19. She led the Ensemble performance event before an audience of teachers and parents, socially distanced, at a local botanical garden venue. Their practices culminated in the Ensemble playing all scores without a conductor.

Misha began middle school as a student-athlete playing volleyball was on the league all-star team, and played for the championship with her team. She is an ongoing All-A Honor Roll member and participates in Journalism Club and Yearbook. Misha is a Mandarin idiom reciting champion, a two-time finalist, and is also fluent in Cantonese. She has been performing piano recitals for 5 years, enjoys music composition, and played 2 virtual piano recitals during the Pandemic.

Primary Years Programme: Noel Melis, Baltimore International Academy (Henriette Sindjui, IB Coordinator)


Noel is a fourth grader at Baltimore International Academy, where she is a Spanish language full-immersion student. Noel has a passion for helping others. She uses her big heart for others at home, where she is the oldest of six children. Her family has been a foster family for the past ten years, and her parents fostered many kids, most of whom did not stay with her family. Every foster sibling is a new friend and playmate, and she always looks for ways to love and encourage them. Noel is always looking for ways to help people around her, whether at home, school, church, or in her neighborhood.

She has a funny and quirky personality, but she also has a serious side. She loves to learn, and her nose is almost always in a book. She checks out a back-breaking number of books from the library!

Her inquisitiveness is the IB profile that she most exemplifies. During the past year, she attended school virtually, but didn't like it very much because she wasn't learning enough (and it bored her out of her mind)! She asked her mom to help create her own homeschool curriculum. Together they created a curriculum to explore topics that engaged her inquisitive spirit. In addition to her regular schoolwork, she studied topics like Greek, American Sign Language, poetry, pre-algebra, electrical engineering, and car mechanics. She even memorized all fifty states and all fifty capitals. Now, she is working on the U.S. presidents. But the favorite thing she learned was how to crochet.

Noel hopes to become a teacher one day, so she can combine the two things she loves most: helping others, and learning.