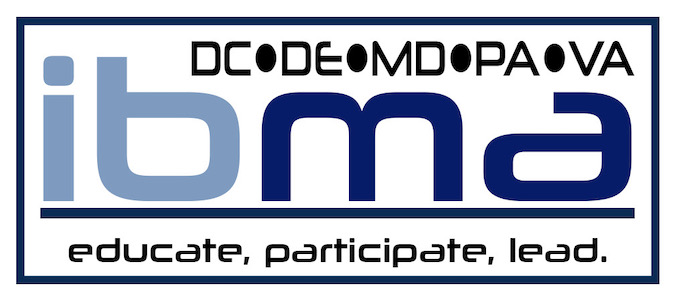 IBMA Student Excellence Awards: 2018
An IBMA Student Excellence Award in the amount of $500.00 will be granted to at least one student enrolled in a PYP or MYP Programme, and $1,000 to at least one student enrolled in a DP or CP Programme, provided that the IBMA Student Excellence Award Committee determined that there was at least one applicant per program level who qualified for the award. The application and Student Excellence Award guidelines are here. The winners for 2018 are:
Career-related Programme: Melissa Dee, Green Run Collegiate (Rianne Patricio, CP Coordinator)

Melissa is a member of the varsity soccer team and is active in her school's theater department. She also serves as a mentor a peer tutor as an active member of the National Honor Society. Melissa is open-minded and compassionate. She participated in a summer camp that promoted scholarship and service. During the camp, students created handmade dolls to send to children in developing nations. Melissa acknowledged that sometimes the simple things can make a significant impact on the lives of others.

Diploma Programme - Alex Hu, Richard Montgomery High School (Nancy Shay, DP Coordinator)

Alex is a member of his school's Quiz Bowl team and currently serves as captain. His team currently ranks 3rd nationally! He also serves as editor of his school's newspaper which has been awarded the NSPA First-Class Distinction Award for the past three years. Alex has been instrumental in helping to develop and support his school's AP Art History Course and, in this way, is helping to give back to his school in a direct way. In fact, this past year, Alex worked with the Freer/Sackler Gallery of Asian Art and created an enrichment program that served to complement the AP Art History curriculum by exposing students to Asian art and expanding their knowledge of various cultural traditions.

Middle Years Programme: Anuj Khemka, Thomas Jefferson Middle School (Deborah Hurst-Mohammed, MYP Coordinator)

Anuj is active in the Young Entrepreneurs Academy and won a grant to see his business model come to fruition. He helps to produce his school's morning announcements show each day and is able to use this platform to not only inform students, but also to promote issues of international significance. Anuj is also a member of the Model United Nations Club and most recently represented Spain during a cybersecurity debate. A published author, Anuj mentors other hopeful writers and guides them during the publication process. He plans to compile these collected works in an anthology that will be published on Amazon in the near future.

Primary Years Programme: Paige Keith, College Gardens Elementary School (Michael Dushel, PYP Coordinator)

Paige is active in her school and community. As a member of her school's safety patrol, she helps to keep students safe. She plays softball and basketball, and she swims competitively year-round. Paige is also an active member of her church. To serve her community, Paige started collecting food donations at her birthday party instead of presents. Each year, she donates the collected food to her local shelter. Paige said it makes her happy to give to those in need rather than to receive gifts for herself.